56 Tablets/Bottle
Health Basics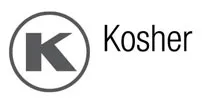 Provides safe, effective levels of the essential minerals you need for a healthy pregnancy and a healthy baby
Excellent source of iron and magnesium
Additional nutrients, such as iodine and selenium give you and your baby's health balanced nutritional support
USANA Difference
Effective
Safe
Science-based
Pharmaceutical quality
Prenatal CellSentials
When you're pregnant, your nutritional needs are even greater than usual. So, taking a lower-dose one-a-day multimineral prenatal supplement that only meets minimal recommendations may fall short of providing you with the right amounts of the right nutrients. When it comes to getting the best nutrition for you and your baby, start with the carefully formulated Prenatal Core Minerals, which is formulated to work best with Prenatal Vita-Antioxidant. Together, the Prenatal CellSentials provide advanced levels of the essential vitamins and minerals you need to safely support your health and the healthy growth and development of your baby—from before conception until you stop nursing.
Prenatal Core Minerals Supplement Facts
This product is made in the USA.